San Diego In One Day
I have an admission. I'm involved in a love triangle; The parties involved are me, my husband, and San Diego. It's got such a different vibe. Don't miss this city when you go down to SoCal - even if you only have a day to explore.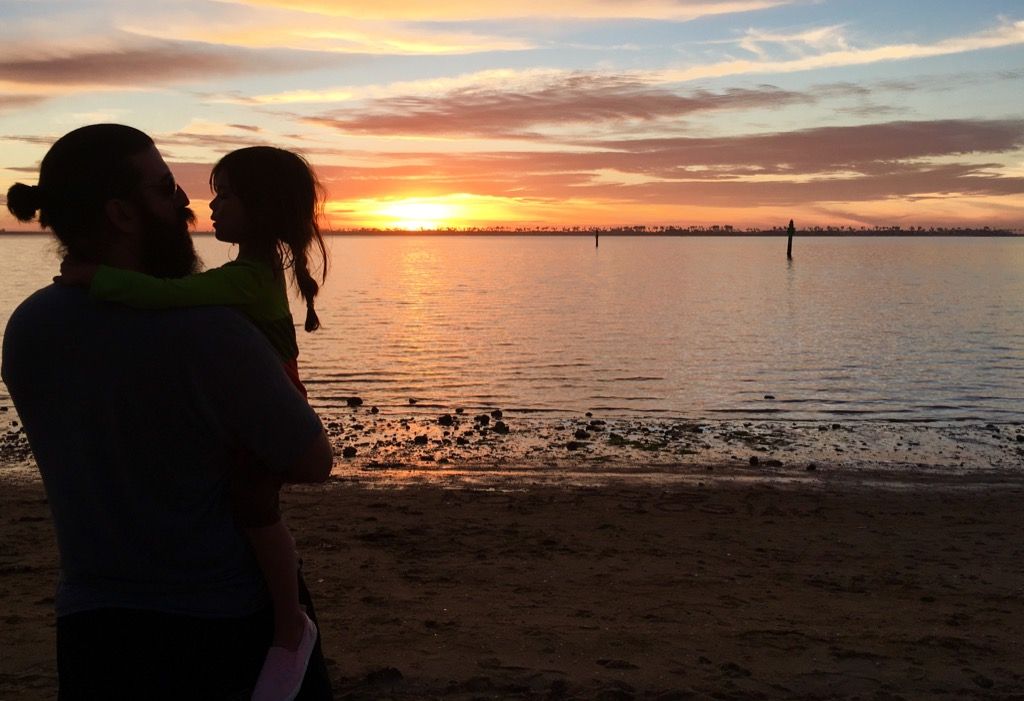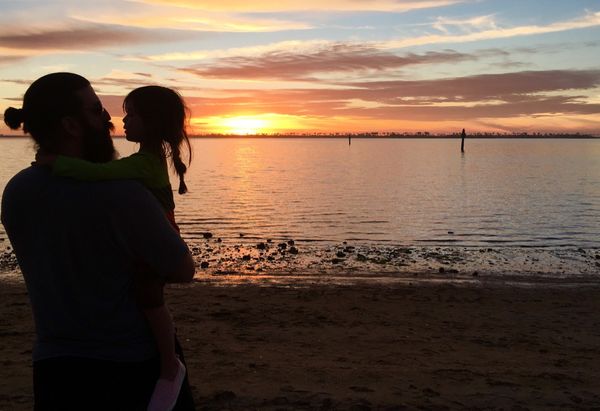 I have an admission. I'm involved in a love triangle; The parties involved are me, my husband, and San Diego. It's got such a different vibe. Don't miss this city when you go down to SoCal - even if you only have a day to explore.
One day is never enough, but if it's all you've got, then here are the places and things you must see and do. With or without kids, this itinerary makes everyone happy.
Cabrillo National Monument The Rocky Intertidal Zone
Have you ever wanted to see underwater life up close and in their natural habitat without donning SCUBA gear? At the Rocky Intertidal Zone at Cabrillo National Monument you can find mussels attached to the rocks, anemones, snails, crabs (find them in the crevices) – and even an octopus! Even more is there for you to discover.
This time of the year, November to February is one of the best best times to visit since the low tides happen during the daytime hours of the park. Tides starts to come in at 16:30 in the afternoon so plan accordingly. Make sure to apply sunblock because there's no shade at all while exploring, and bring water.  If you can, you should start your day here when the sun is not too high in the sky. Getting in early also helps the parking situation as it's a little challenging sometimes to find a spot.  Bring a great pair of shoes with good grip as the rocks get slippery - diving boots work really well. Pack lightly when you go down exploring. You will need both hands especially if you have kids with you. Keep a change of clothes and towels packed in your car just in case.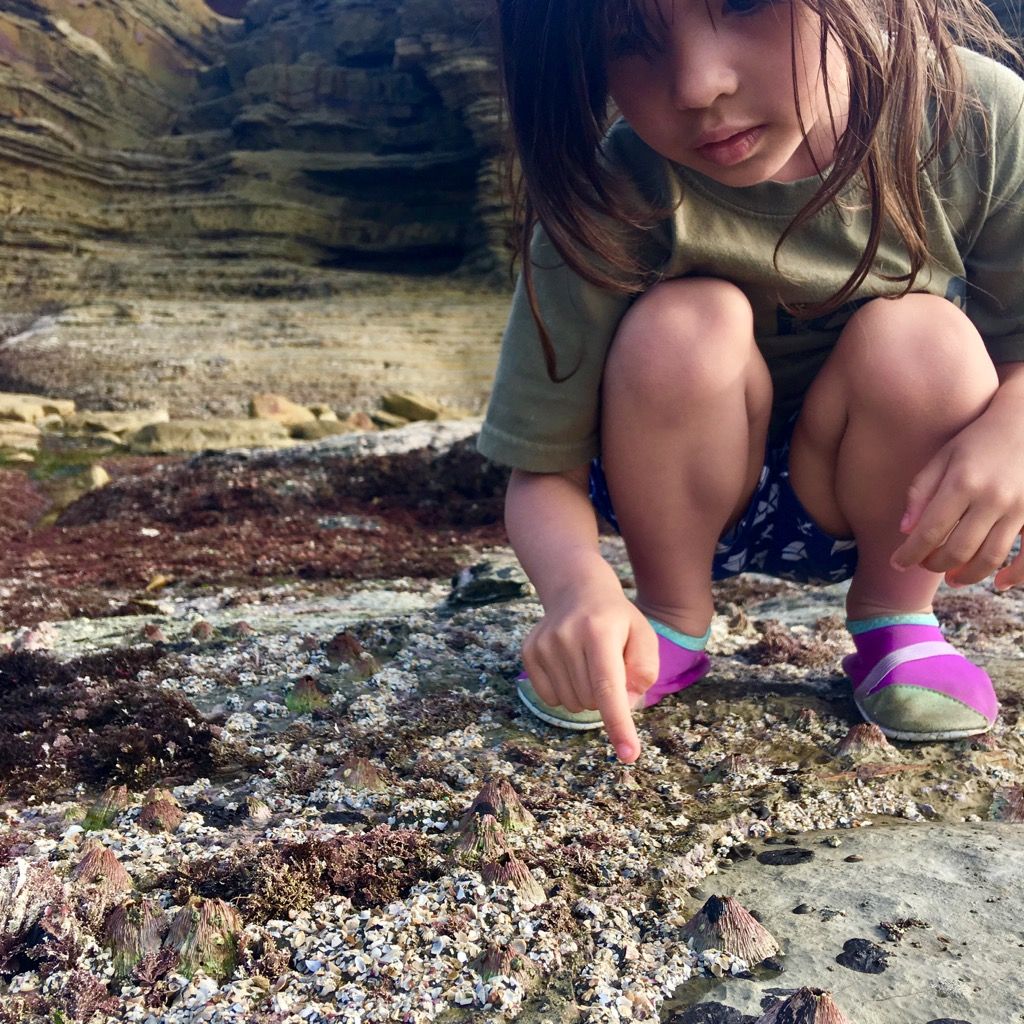 You'll be hungry after tide-pooling. Either have a quick bite from your lunch bag that you packed or head to Don Bravo in La Jolla for a amazing tacos. The place is where locals and tourists alike run to when it comes to tacos and quesadilla cravings. We never skip this place when we are in the area.
On the other hand, If you want a nice sit-down meal in a historic area, head to Old Town San Diego and basically pick your place and have an ice cream for dessert while strolling the streets.
La Jolla
Ah.. La Jolla alone can suck up your entire day. Best place to see the seals though is at the Children's Pool La Jolla. It's just beside Seal Rock. The walk along the side of the street is a pleasurable stroll. I don't know if it's because of the cliffs and rock formations, or house envy. Try to park on the street along Coast Blvd facing Casa de Mañana Retirement Community for a short walk. There's almost always a spot that will open if you wait it out (about 5 mins). Have your camera ready because the view from this place is absolutely memorable. Chill your feet in the cold water or just stay on the shore and watch sunbathing seals.
If you're looking for picturesque sunsets, Sunset Cliffs is where most people go. If you end your day at Cabrillo National Monument, the cliffs will be a ten-minute drive to here so it makes sense to enjoy a sunset picnic basket. If you decide that's too far from La Jolla, it's not a bad idea to just stroll around La Jolla Cove and wait for the sunset. There's a park called Ellen Browning Scripps. The slender palm trees are along the street for that Instagrammable picture perfect sunset. Dinner ideas will be so close since you are in the heart of La Jolla.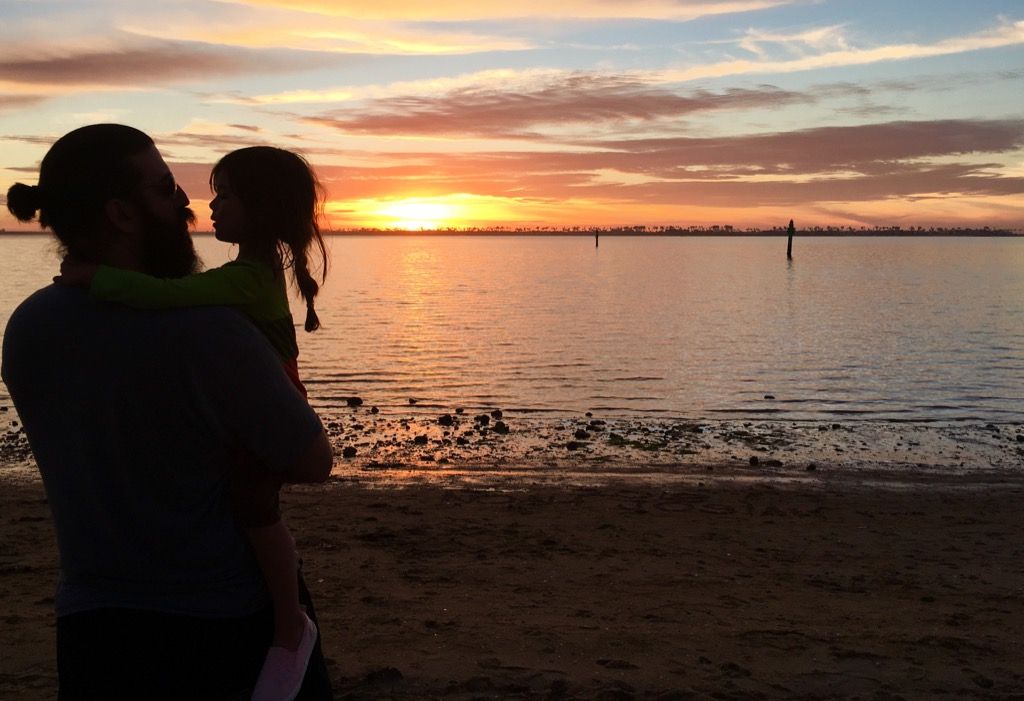 More Places if you decide to extend your time in San Diego:
La Jolla Cave
Just right next to LA Jolla Cove n front of Eddie V's Prime Seafood. There's an entrance fee of $5 adults and $3 kids. Very steep and slippery steps down to the cave so be very careful.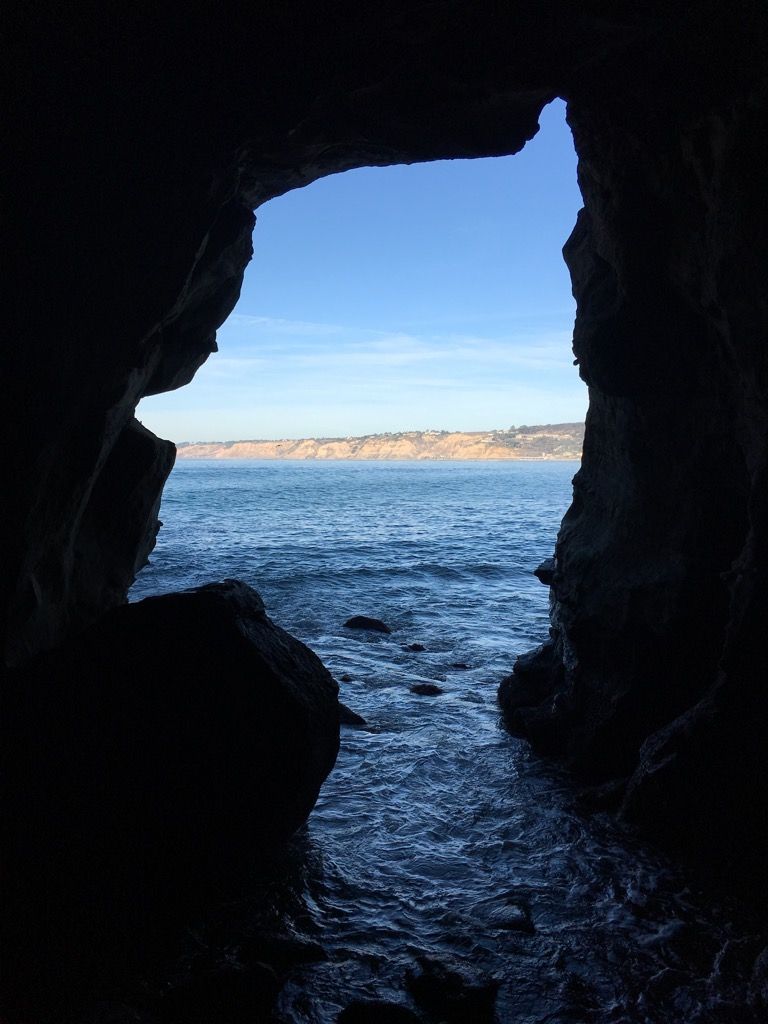 USS Midway Museum
This alone requires 3 hours or more. Warm on summer days since most of the rooms and deck aren't air conditioned. It was worth exploring though, especially for military nerds.
The USS Midway was the longest-serving 20th century aircraft carrier in the US fleet. It entered service in 1945 (having missed WWII service by one week) and decommissioned in 1992. Approximately 200,000 sailors served aboard the carrier, and has the distinction for being the site of several naval aviation breakthroughs as well as several humanitarian missions.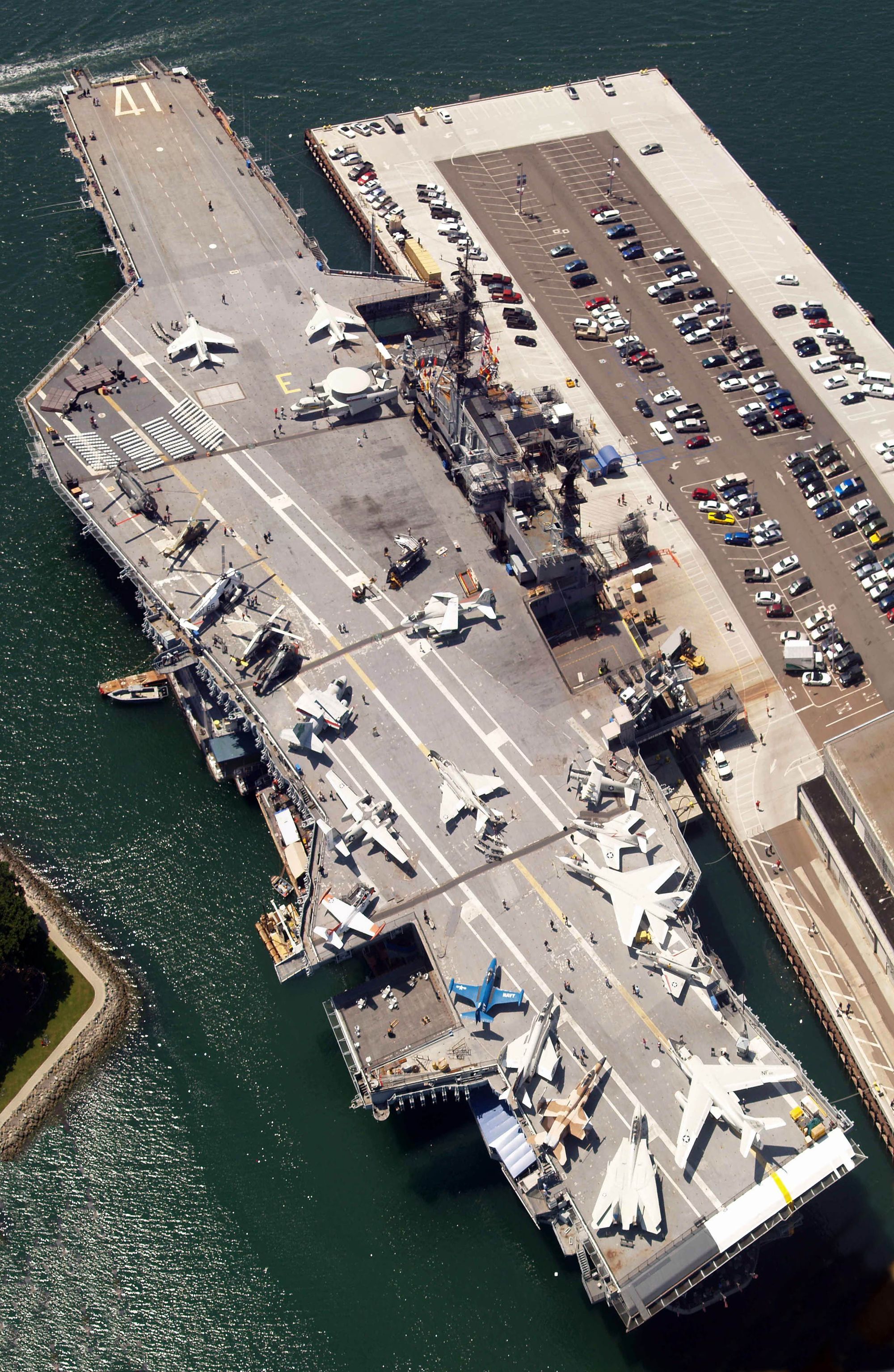 Chula Vista Bayfront Park
Situated just beside Tijuana,Mexico sunsets are amazing in this Park. If you are feeling adventurous, you can take an MSF motorcycle course right in front for the RV Resort or Rent a sailboat for a sunset cruise.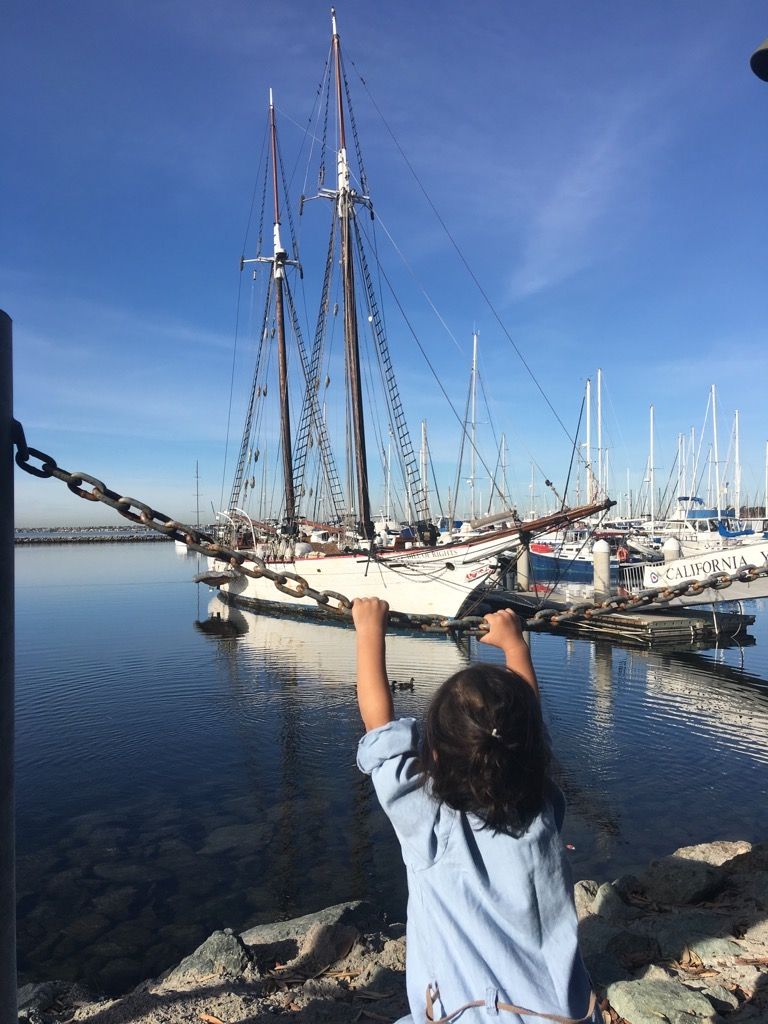 Spruce Street Suspension Footbridge
This centennial old bridge is nice quick stop and scenic walk or drive in the neighborhood.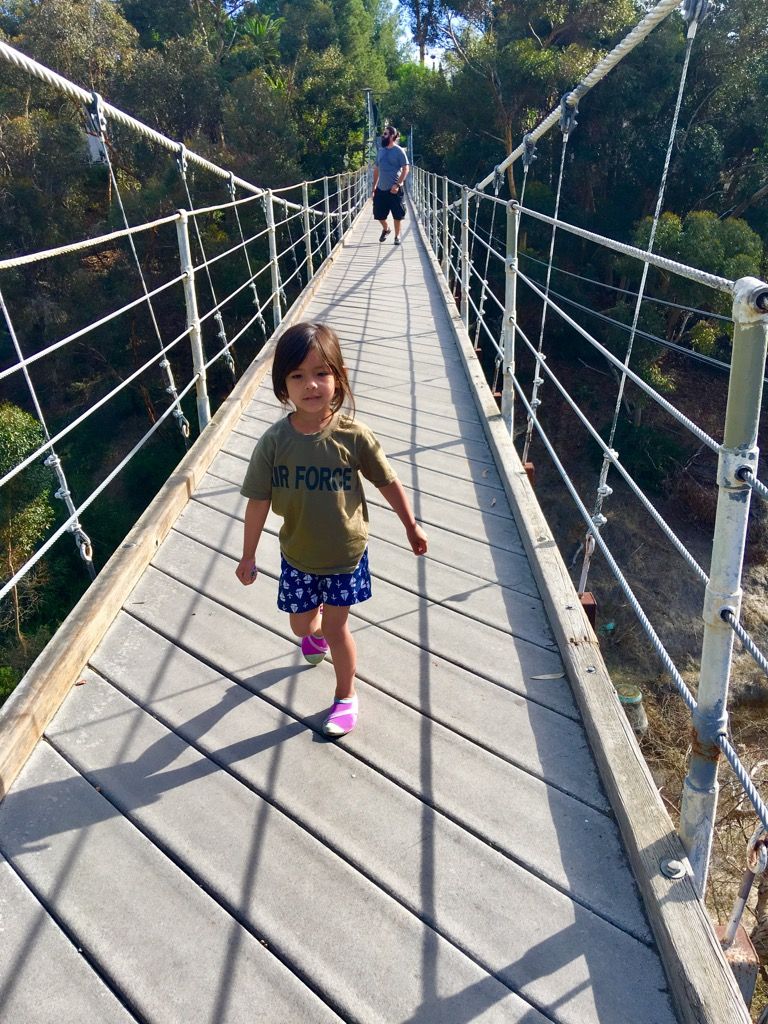 ---
What did we miss?
Do you know of a killer spot we missed or should check out? Subscribe below and reply to our confirmation email to let us know.
---
USS Midway Image: Phil Konstantin via Wikimedia, CC BY-SA 3.0