Fort Lauderdale stands in stark contrast to the Florida Everglades only 10 miles away. The are with the now young suburban college vibe is also quite near Miami at only 30 miles away.
Yes, we are back to South Florida –for now! Chris was born and raised in South Florida and I've been here for 14 years. If you got one day to spare for nature, dining and shopping, don't miss this stop on your itinerary!
Nature:  Riding an airboat or watching gator wrestling is a must-do for adventure seekers. Experience the thrill of speed over the swamp in a flat-bottomed boat powered by an aircraft engine and propeller call an airboat while enjoying the river of grass with various species of birds and fish. Keep your eyes out for your quiet, but not so friendly, alligators.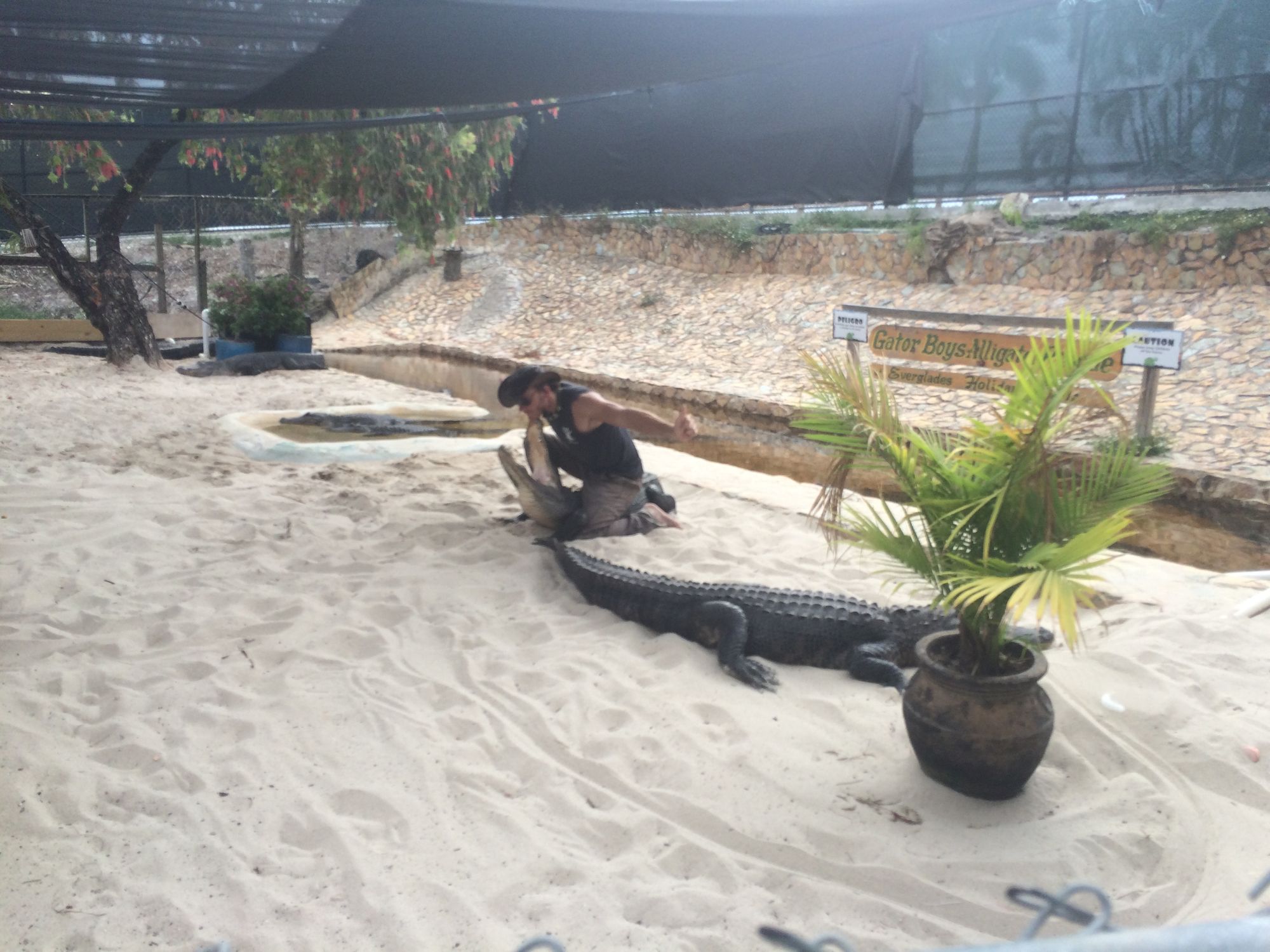 Watch staff wrestle a live alligator at Billie Swamp Safari. It's the traditional way of catching one! You'll definitely peg your adventure meter to the top. Here's where to get more info: Billie Swamp Safari and Everglades Holiday Park.
Dining: If there's something I absolutely love about SoFlo, it's the diversity of the food. It could be inexpensive and reasonable while still carrying that upscale feel. Let's start with breakfast if your are looking for a unique ones:
Jet Runway Cafe. If you want to taste what it's like to have your own private jet, this is your kind of place. Park your car –or your private plane– and walk-in this truly hidden gem for a coffee, mimosa (if you're not flying or driving), smoked salmon, bagels and cream cheese with capers on the side. I'm here mainly because for the fried bread pudding though...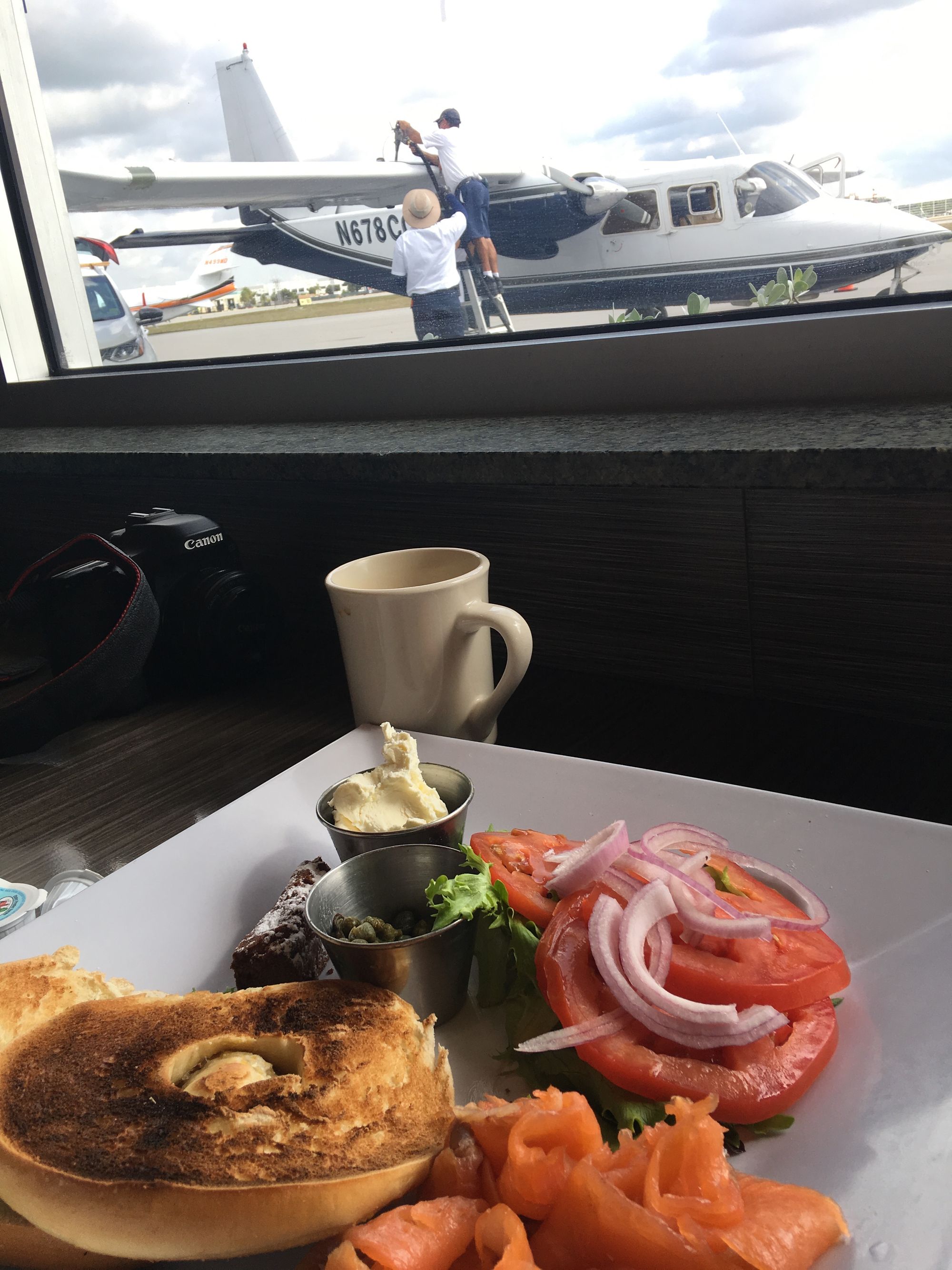 Rustic Inn Crabhouse. This place has been smashing seafood cravings since 1955! The endless garlic butter sauce is a super secret recipe, despite the simplicity of its name. The crab selections are governed by season. Feeling adventurous? Now's your chance to try the famous alligator tail as an appetizer. Our favorite seat is on the patio which overhangs the intercoastal waterway where you could boat watch and even watch airplanes on approach to Fort Lauderdale International and get crackin' them crab legs!
La Carreta. The only way to get more cuban than this in South Florida is to find an abuelita in Little Havana. Not only must you try a Cuban coffee and cafe con leche but you must accompany it with cuban sandwich, and guava and cheese pastelito. Si tu hablas un poquito español it is definitely helpful.
Shopping – The Ultimate Secret: You want to know what's the next most visited place in Florida after Disney World? You'll never guess it: Sawgrass Mills Mall. All of your favorite stores in one gigantic place at outlet prices. You better bring an empty suitcase or you will end up buying a new one to carry all the incredible deals you'll want to buy. I used to frequent The Colonade section of the mall back when I was a little more reckless with my money. It's an absolute moneypit that is hard to pass up. It just sucks you right in without any concept of time or money. You may literally lose consciousness from all the walking in the shops. Don't say I didn't warn you. Michael Kors?... Coach?...Tod's?...LV?... come on...
Header image by Lance Asper via Unsplash
---
If you have more unique places you'd like us to know about please sign up below and reply to your confirmation email.