Are you planning a road trip, or looking for a unique park to explore in one day with family in Southern California? I would try to spend more than just one day, but if you can't it's totally doable, especially if you're just passing by on the way to Vegas, Los Angeles, or even San Diego.
Incredible
What attracted us the most at this National Park are the incredible rock formations, hundreds of thousands of Joshua Trees (the park's namesake), and most of all a picturesque, surreal, landscape against clear azure blue skies just waiting for a spectacular sunset with explosions of red.
When to visit
The Park is open year-round, but before you start your trip, check the National Weather Service for the weather of the day. The desert can be a little tricky: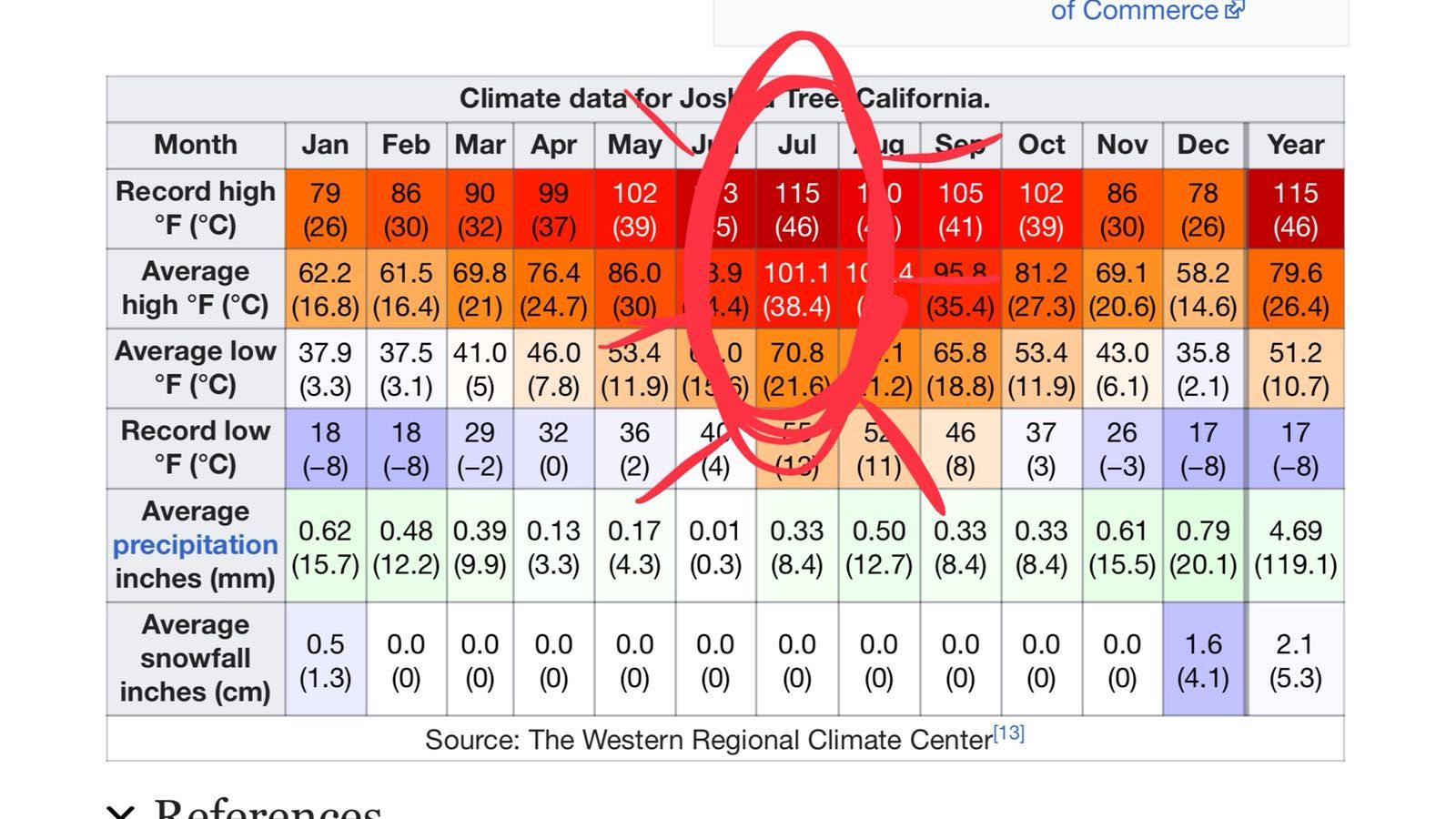 Fall, winter and spring are the most ideal times. Be prepared though, because the day can be very sunny and just perfect for a sundress or shorts, but once the sun sets the temperature suddenly drops and it could be 55-75ºF (12.5-24ºC) just few minutes later. Also, bring comfy shoes, and drink lots of fluids. Sunblock is an obvious must.
What to see
Skull Rock
There is a way to see Joshua Tree in one full day without getting too tired. This is a take-it-easy itinerary: Start around 9:00am at Skull Rock. It's about 7 miles from the Twenty Nine Palms Entrance. There, visitors typically spend 30 minutes, but you could spend 1-1.5 hours if you want to hike a little bit. If you're not a camera person, the sunlight isn't so strong that it washes out your photos and allows you to see the contrast between the rock formations. The hikes can be anywhere from easy to difficult, depending on your experience. Across the road from Skull Rock is a nice easy hike, too where you can see more of the breathtaking views.
Barker Dam
Next stop is The Mile Loop to Barker Dam. Plan to eat a packed lunch here (and remember to pack your refuse on the way out). The hike is easy with minimal elevation gain. The little mirrored lake is such a relaxing stop to savor your lunch . This is one of my favorite stops.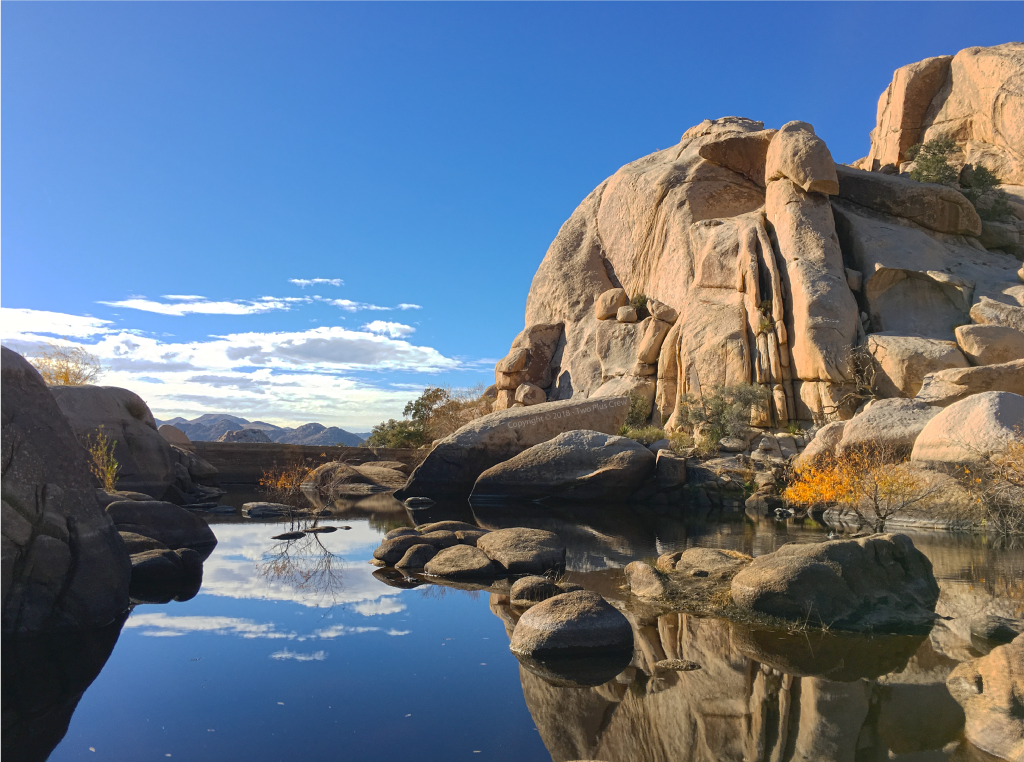 Keys View
When you've had your fill, head to The Keys View for a panoramic view of the Coachella Valley and neighboring area. On a clear day, You see the far off Mount Signal in Mexico. Unfortunately, because of the pollution, some days are very hazy. Take your time but bear in mind we have a place in mind for you to catch the sunset. On your way driving there you'll be tempted to stop and take a lot of pictures. There's a lot of perfect quick stops so snap to your heart's content.
Cholla Cactus Garden
Last stop, Cholla Cactus Garden. Oh, the blazing red sunset here against the golden sky is just exhilarating. Park your car, explore a little and just wait for the amazing sunset. Be very careful not to step on a cactus as they are quite painful. At least have a tweezer handy to pull those spikes out. Luckily Chris had a Leatherman Multitool and first aid kit with him while we were there because another visitor accidentally bumped into a cactus (twice!) and came away with a unwanted and prickly souvenir.
Fees
You have a few options. At the time of this writing, there's a $25 fee for each vehicle, a $55 annual pass just for Joshua Tree, but if you are plan to visit more National parks within the year, the $80 "America The Beautiful" National Park Pass is the best way to go.
Important note
If you are not into smelly composting bathrooms, you're out of luck. Be sure to carry plenty of hand sanitizer and baby wipes. You will thank us, and you're welcome. Also it is smart to plan and print any needed info before heading to the park because if you do happen to get signal, it will come as a blessing sent by the cellular tower gods. At best, you can expect 3G in some areas of the park. Again, you are very welcome - and more importantly: Have Fun!