We recently visited Wrightwood, a small resort town located in the San Gabriel mountains, on the North side of the greater Los Angeles metro area. I've fallen in love with the area and have decided to write about the various places one could visit if you're ever in the area.
So, I think it's appropriate that my first article is about snowplay in Wrightwood. The idea of being cold makes me want to run and hide under the blanket but when you're prepared, you'll forget about it and it's a lot easier to have fun. This year, snow is a blessing for the town, for the kids and kids-at-heart.
Here's a guide on how to plan a drive to Wrightwood and play in the snow.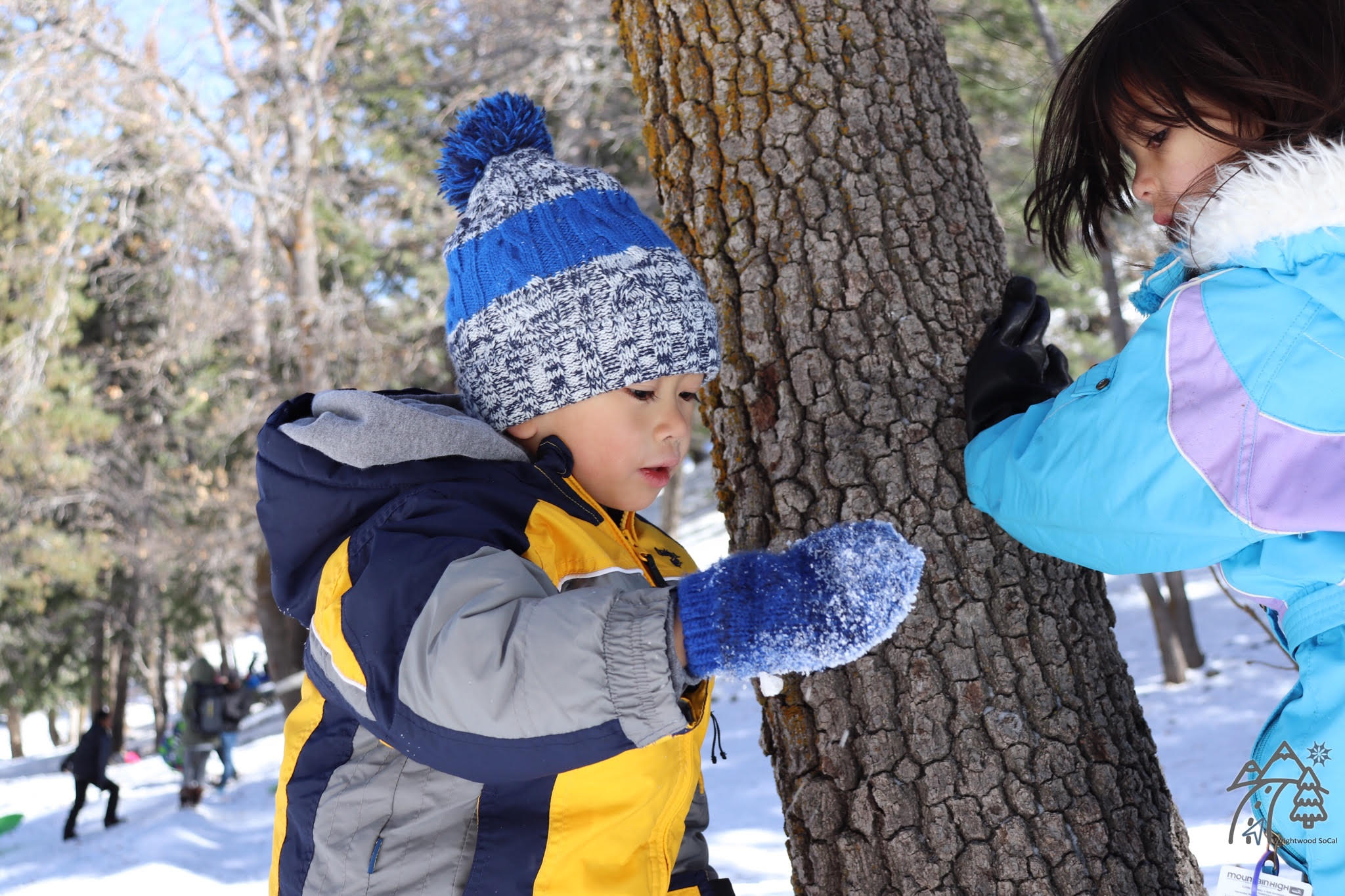 Check the weather.
Depending how many inches of snow fell, roads may be closed. The most ideal day would be a day after a snow storm passes. What could be a better day than a bright sky and fresh powdery snow? Try to arrive in Wrightwood no later than 10:00am in order to avoid traffic.
Be in Gear.
If you're planning to stay for the day and want to have lunch in the area, then make sure your gloves are wind resistant and insulated. It's so difficult taking photos with your hands freezing! I had faux leather gloves because I chose style, instead of function, and because I didn't research well. Kids will be fine with mittens made with synthetic materials. Cottons and fleece will get wet easily. Shoes, especially for kids, has to be snow boots. Grab a pair for you, too. Boots are also important because some areas are icy when walking. If you're willing to spend $30-$40 you can purchase everything on Amazon. Beenies or hoodies are useful, too. Remember, when you're cold, cover your head and toes. All the same goes for pants: If you happen to sit in the snow, cottons will absorb moisture faster than synthetic material. Bring some change of clothes and some towels.
Bring a sled.
You are going to to want to go slide. We thought that it would be fun for the kids but I think the adults had the most fun. If you have forgotten one, there's tons of them on your way once you're in downtown Wrightwood.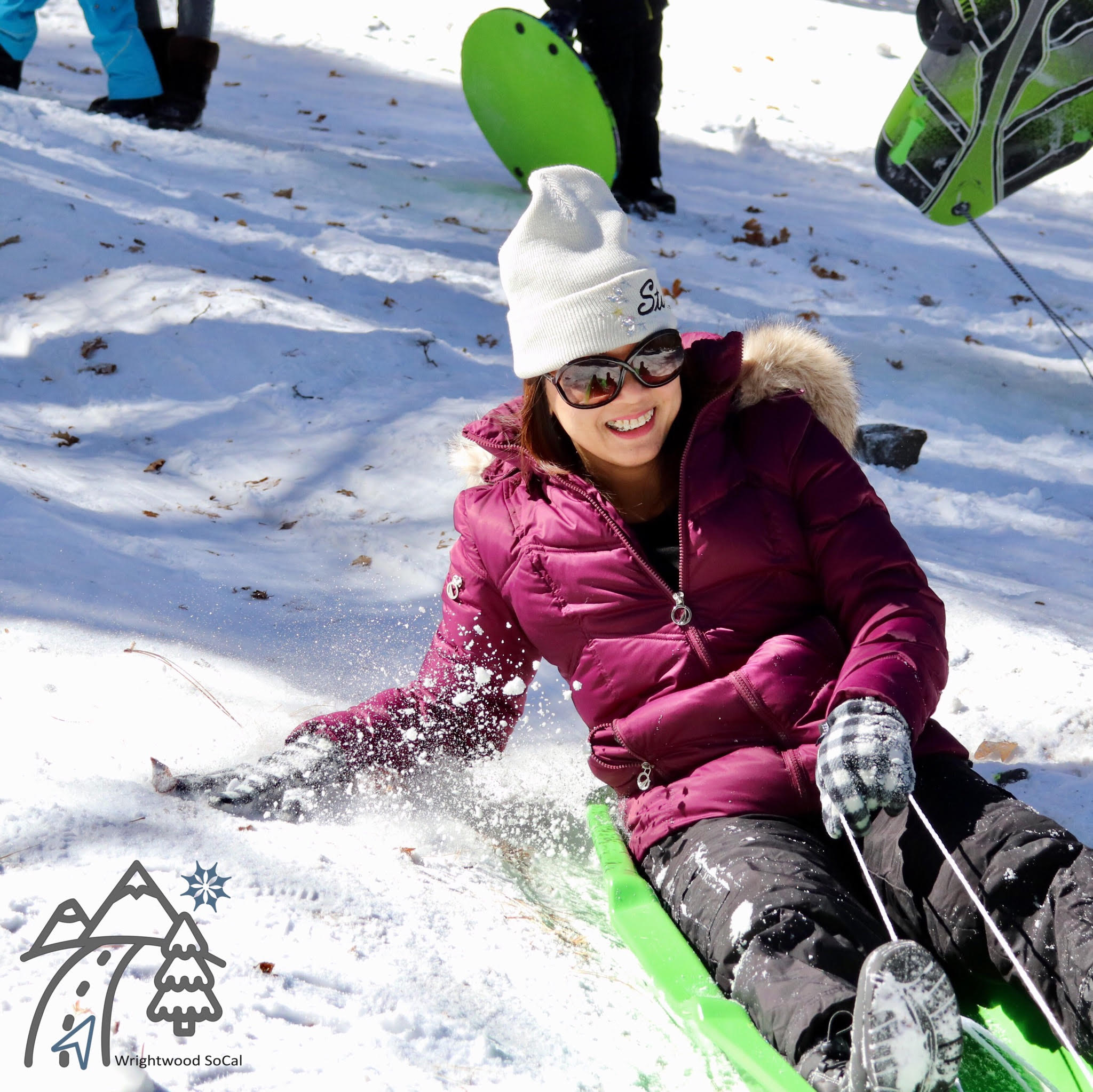 Bring snow tire chains.
There might be an area where it's required. Our friends didn't have to put them on but they still drove very slowly. On the other hand, if roads are clear of snow or if you're driving 4X4 you might not need it.
Other items.
Remember to bring water, snacks, or a prepared meal. Some areas, especially at the park have picnic areas where you can eat lunch or snacks. Plus, you don't want to turn around to buy snacks downtown with two lane traffic.
Apply sun block!
Prepare a $5.00 per vehicle fee for the day. You can also purchase the pass annually for $30.00 and $5.00 for the second vehicle. Wrightwood is a destination during summer and I hope to write about that soon.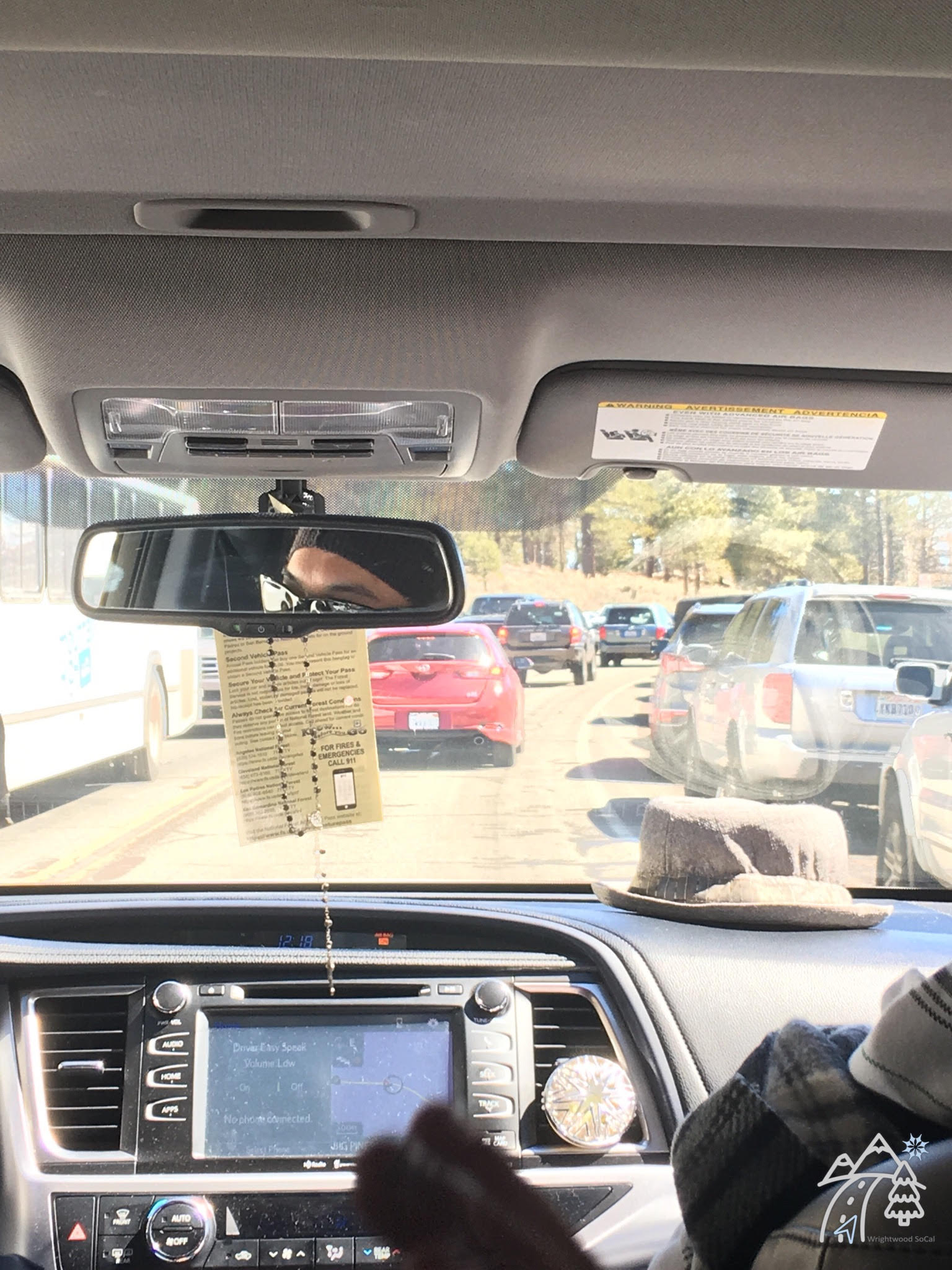 Final Thoughts
Snow trips are hard work. You are going to need some energy. We were worn out at the end of the day.
Be safe during snowplay. Watch the the kids around you as the sleds go so fast. Take turns and look behind before going or wait until it's clear in front of you. Don't let toddlers go off by alone. Show kids how to slow down the sled by dragging both your heels to the ground.
And finally, after having all the fun, please take all your garbage with you. Our world is a rare and beautiful thing to have. Let's keep it clean.